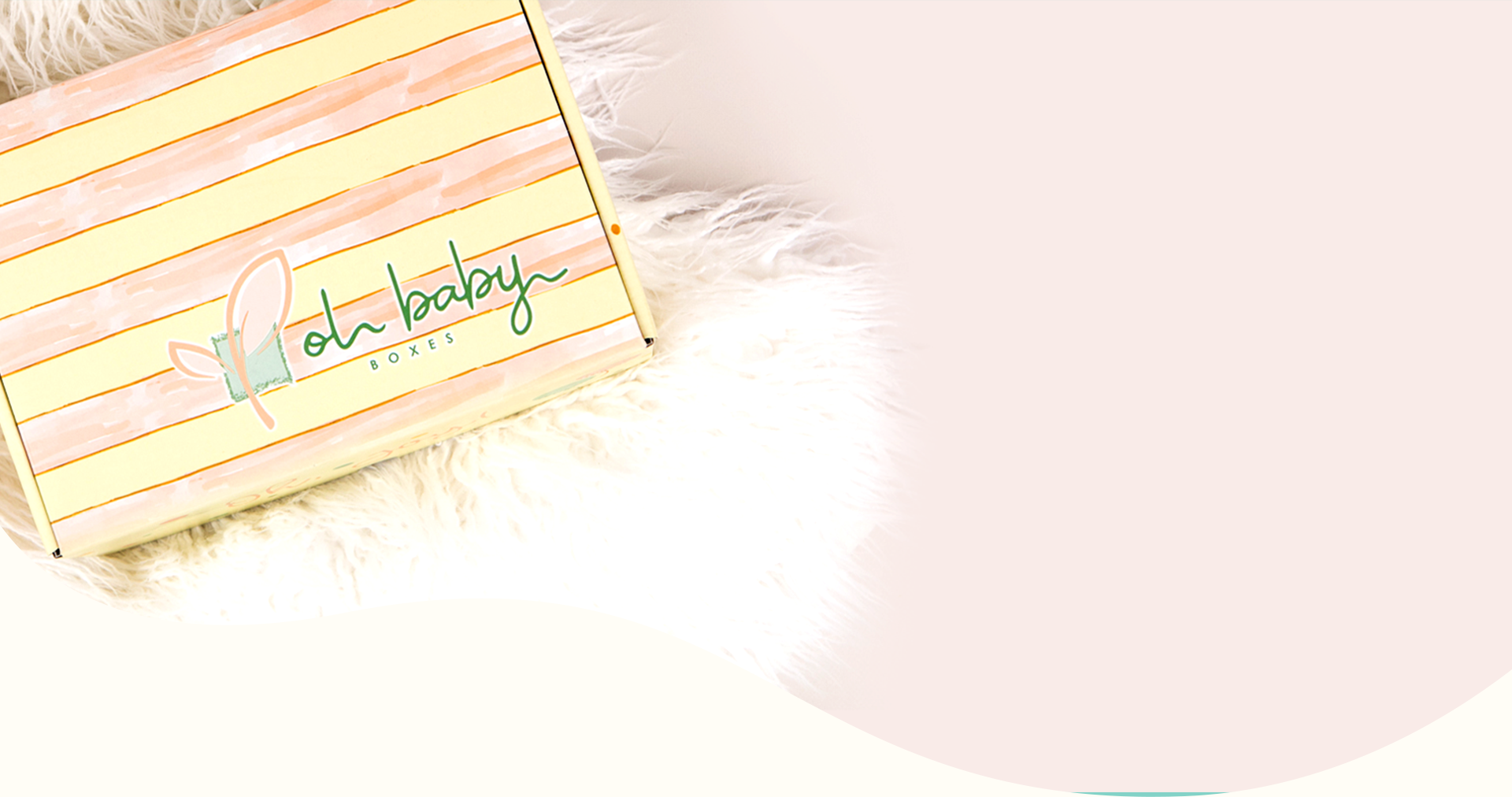 The #1 Pregnancy & Postpartum Box
Get 8 full-size, pregnancy & baby safe products worth $175+ for as low as $35.99 ✨
SUBSCRIBE
Pampering expecting moms from bump to baby with safe & healthy products custom tailored to due date ♡ After birth, moms automatically receive postpartum boxes for a smooth transition.

First box ships within 1-3 business days. Subsequent boxes ship between the 15th-20th of each month if you remain subscribed!
Treat yourself or a mama-to-be♥
Thousands of happy mamas served!
Choose a plan
Treat yourself or a mama-to-be♥
See for yourself why thousands of members love us.
3 Months Prepaid Pay $128.97 Upfront Save $6
$42 .99 /month MOST POPULAR
6 Months Prepaid Pay $239.94 Upfront Save $30
$34 .99 /month BEST VALUE
9 Months Prepaid Pay $323.91 Upfront Save $81
$34 .99 /month BEST VALUE
8 Full Size Products
Custom tailored to due date
Over $100+ worth of goodies in every box
Easy transition to postpartum boxes after birth
Free Shipping in the USA!
AS SEEN ON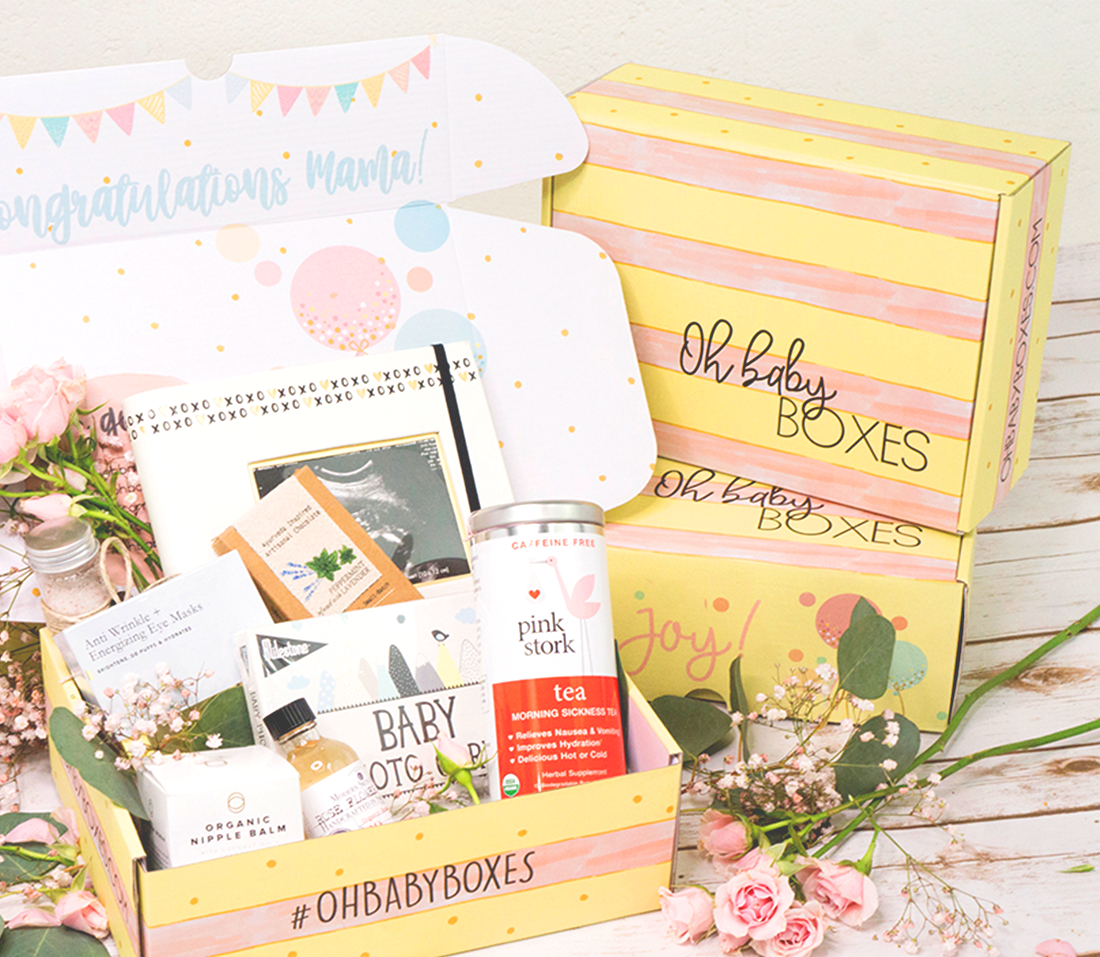 Each box includes vital items for peak mama wellness, featuring pregnancy essentials, newborn must-haves, maternity-friendly skincare and self-care tools tailored for new moms. The perfect treat for expecting moms with an incredible value (up to $175+ worth of products starting at $35.99!)
Journey through pregnancy with peace of mind and ease ✨ Allow our thoughtful boxes to pamper you + baby through every stage!🤰
Indulge in up to 8 full-size, mom and baby safe items featuring natural, organic and top-quality maternity essentials for an incredible value, starting at $35.99!
We take you and your baby's health and safety seriously. That's why we feature only the best brands and products, personally tested and vetted by our team of experts and moms. We've featured trusted maternity brands such as Strivectin, Belli, Kiinde, Ingrid & Isabel Bellabands, Dr Nice, KeaBabies, Love Wellness, Root'd, Tru Earth, Tummy Tape, Mother Mother, Bimpe Baby, OOgieBear, Sunflower Motherhood and hundreds more to date!
Our commitment to your well-being doesn't stop after your baby arrives. That's why our postpartum boxes are packed with items to make your transition into motherhood as seamless as possible. You'll receive items to help with post-delivery recovery such as nursing tools, lactation tea, as well as newborn necessities and infant-friendly skincare. Our subscription plans automatically convert to postpartum boxes, ensuring that you receive continued support and added convenience without interruption.
How Our Monthly Gift Box Works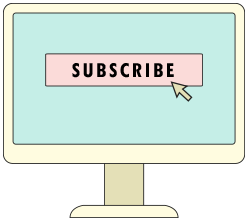 Step 1
Select a 1, 3, 6 or 9 month plan. Begin anytime during your pregnancy & we'll tailor boxes to your due date. After birth, you'll receive postpartum boxes for an easy transition. Cancel anytime by logging into your account portal!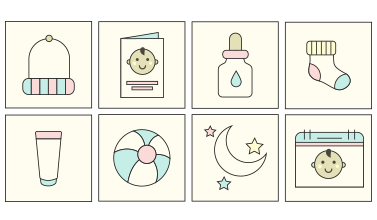 Step 2
Receive 7-8 full size healthy & fun pregnancy safe products monthly. Expect natural, organic, & premium maternity essentials to accompany you through every bump life stage! Guaranteed $100+ value in each box for as little as $35.99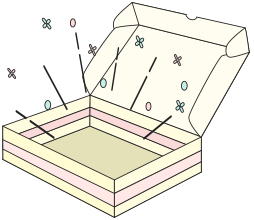 Step 3
Unbox happiness monthly! Rest easy knowing we've done the research to include only the best in pregnancy must-haves! Expertly curated & mom vetted. A perfect treat for mama-to-be's!
Let's get social! #OHBABYBOXES
A FEW OF OUR PAST OH BABY BOXES
Thousands of happy mamas served!
Take a look inside!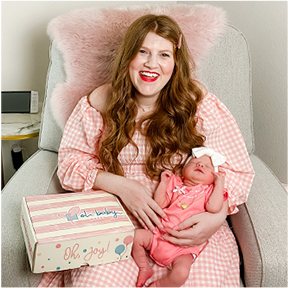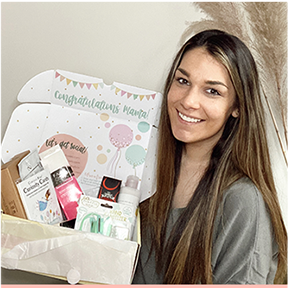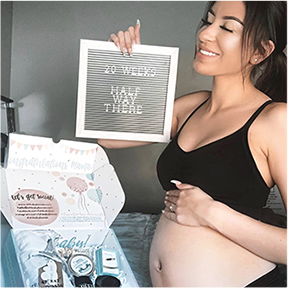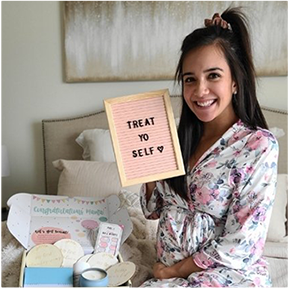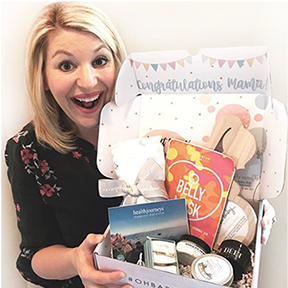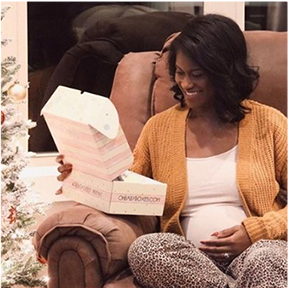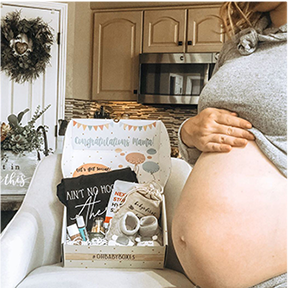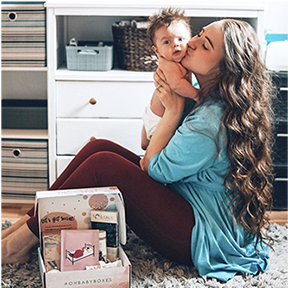 Frequently Asked Questions
Oh Baby Boxes is a monthly subscription box for expecting moms! Each box is expertly curated and customized to your due date and designed to pamper mama-to-be's throughout pregnancy and beyond. We select 7-8 full sized pregnancy safe, healthy, helpful, and fun goodies to support you throughout every stage. Items change each month so it's always a delightful surprise! After birth, members will automatically begin to receive postpartum boxes filled with self care goodies to help ease the transition.
There are 4 plans available for you to choose from: Monthly, 3 month, 6 month or 9 months. Subscriptions auto-renew according to the subscription term. You can cancel anytime before your renewal date (1st of the month) to not be renewed. For multiple month subscriptions, you can cancel anytime, however you will still receive the remaining boxes from your prepaid multiple month subscription and then your subscription will end. For example, if you choose a 3 month subscription at checkout and want to cancel after the 2nd month- you will still receive your 3rd prepaid box. After your 3rd final box, you will not be rebilled and your subscription will end. You can also purchase one-time gift subscriptions that do not auto-renew under our Gifts page and your gift will automatically expire at the end of the prepaid period. With this option, there's no need to log onto your account to cancel!
Of course! Simply visit our Gifts page and select your gift plan. Gift purchases have the option of being non-renewing, so your gift will automatically expire at the end of the subscription plan period if you do not select the auto-renew option. No need to cancel! Enter the gift recipient's information at checkout to send them a gift message via e-mail.